SCANNING - SPHERES, TARGETS, PLATES
Objects can be recorded with the laser scanner from different positions. If your registration is not to be based exclusively on the measurement data, you can use our special aiming targets. In addition to laser scanning balls, we also offer rectangular and circular target plates in various sizes, with integrated prism on request. It is important for us to be able to place the target signs anywhere, simply and securely.
The proper accessories matter
Depending on practical requirements, the plates or spheres must be able to be placed on different substrates and fixing options:
Mounting on threads via adapters: 5/8″, M8, 1/4″, 3/8″
Connection via switchable magnets on cars / steel surfaces
Connection via vacuum suction holder on smooth surfaces
Stable mounting on base plate
Attachment via magnetic ball bases
More information
You will find the chapter "Laserscanning" in our complete catalogue.
Example products from the field of laser scanning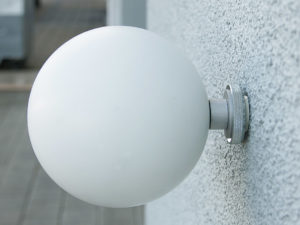 The classic laser scanning sphere
For registration and georeferencing
As control point, reference point, link point
Plastic, white matt lacquered – optionally with impact-resistant surface
Ø 145 mm, with M8 inner thread
Numerous accessories available
Circular target plate – various designs
For registration and georeferencing
Connection via rear hemisphere for attachment to magnetic ball bases within seconds
High (repeatable) accuracies via forced centring
Can be combined with ball prism. Easy exchange due to magnet. System
Distance 100 mm and 196 mm easily accessible
Different designs (and designs on customer request)